[EXCLUSIVE] Newcomer Designer Marjorie Nicole is Using Her Math Mind to Solve Fashion Problems
The latest on trend African-inspired designs did not just start when Marvel's Black Panther broke cinematic records. For years, these garments have continued to change the game in the fashion industry. More and more people of all races and ethnicities are spotted wearing head wraps, dashikis and full skirts. What was once relegated to the Black community as a show of pride in their heritage has turned into a socially accepted trend that people of all ages and hues are embracing. Marjorie Nicole of NSAA African Creations takes traditional African designs and pushes the limits with tailored looks, jumpers, high-waist pants and skirts and much more.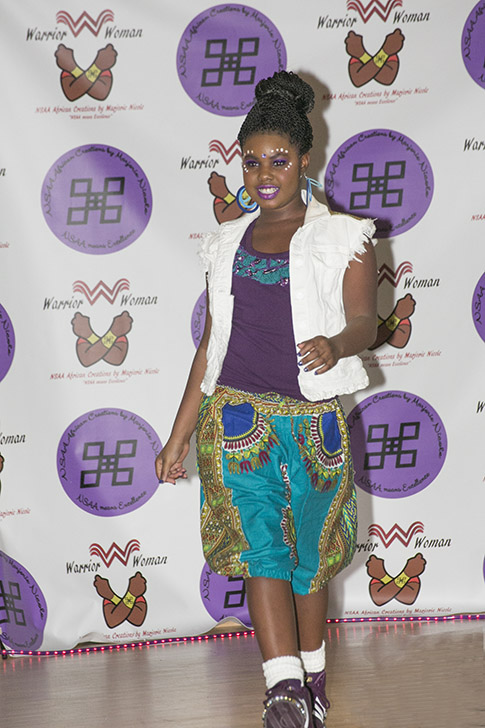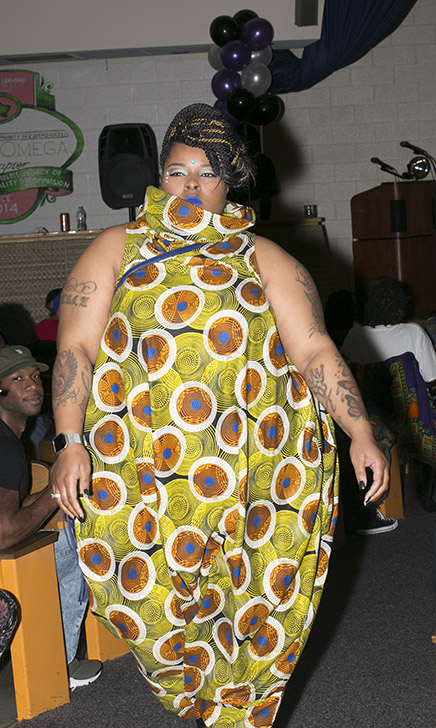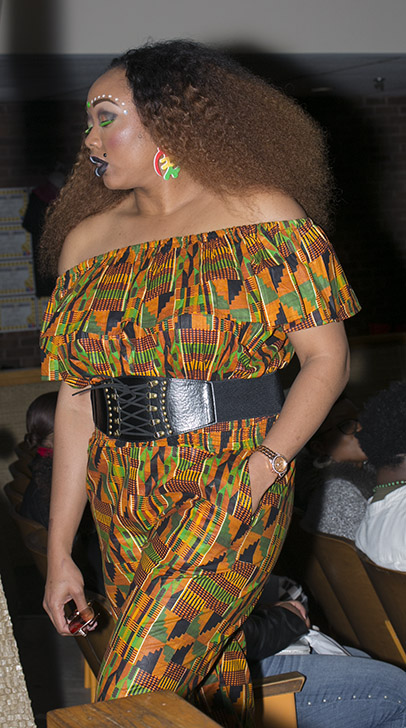 There is no secret that Black women are rising and taking the world by storm in many arenas, especially when it comes to entrepreneurship. Marjorie, a Baltimore native and founder of NSAA African Creations, is one of millions of Black women-owned business owners who has turned creativity, skill and passion into a revenue generating business. Once a math teacher at St. Frances Academy in Baltimore City, Marjorie has managed to grow her handmade, African-inspired design company in ways that have allowed her to become a full-time entrepreneur.
Realizing that she found her niche, Marjorie launched her own business in 2014 and made more money in her first year than she did working full time as a teacher.
This self-proclaimed out-of-the-box, Pan African takes her design work to new levels with her background in math and passion to custom make clothing for both women and men. Using African fabrics, American tailoring and very little background in fashion, Marjorie broke into the world of couture fashion without the use of commercial patterns. Her mathematical mind gave her the eye she needed to understand measurements and the silhouettes of women of all shapes and sizes. Before starting her company, Marjorie found it difficult to shop for stylish African pieces that offered different styles. Through conversation, she found that other women had similar experiences. A problem solver at heart—Marjorie started making her own clothes and later began designing clothing for other women. Marjorie says, "I am inspired by everyday people and conversations. I find my true motivation when talking to women who have difficult experiences finding clothes that meet their specific needs and desires. I used my math mind to solve their fashion problems."
According to Marjorie, one of the secrets to her success is the support she receives from her two children, Mikeera and Matthew Hall, and her life partner, Kennedy Huddleston. Mikeera and Matthew bring their millennial insight to NSAA African Creations. Between Mikeera's organizational and administrative skills and Matthew's pulse on the latest fashion trends on college campuses, Marjorie is definitely in a great position to grow her business to the next level.
For Marjorie, having her life partner Kennedy as a business partner is invaluable. Although many women would argue against doing business with a significant other, Marjorie says, "His encouragement thrust me forward when I started my business." He often told me, "'It's perfect. It's good enough.' He is dedicated to helping me grow my business. Kennedy is literally there for everything from packing to vending events. He's the voice that keeps me going."
Marjorie is showing no signs of slowing down, despite her belief that ethnic designs are oversaturating the market. With two dynamic design collections under her belt, NSAA African Creations is set to release a new winter collection on October 14, 2018 at the Warrior Women African Fashion Show. Inspired by a life threatening car accident in 2017, Marjorie's show concept "Warrior Women," embodies her personal story of triumph and struggle. Having survived molestation, domestic violence, and divorce, Marjorie recognizes that there was an inner warrior woman that allowed her to live through challenges big and small. She believes that women hide their inner warrior in order to operate in the world around them. Her aim is to uncover the strength of the inner warrior in all women through her designs. Not only that, Marjorie gains power and inspiration from her models who range from 11-68 years of age. These models are ripping the runway from sizes 0-26.
For Marjorie Nicole, being a business owner is not about sales tactics. She believes entrepreneurship is about being genuine and allowing women to see their true inner beauty.